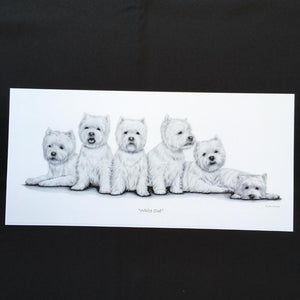 In case you hadn't noticed by now, we love Westies around here!
This Print features a highly detailed pencil drawing of these great little dogs. The title "White Out" is printed underneath the drawing on the front of the Print.
Size: Large (420mm x 200mm approx.) or Small (295mm x 140mm approx.)
Unmounted and Unframed.